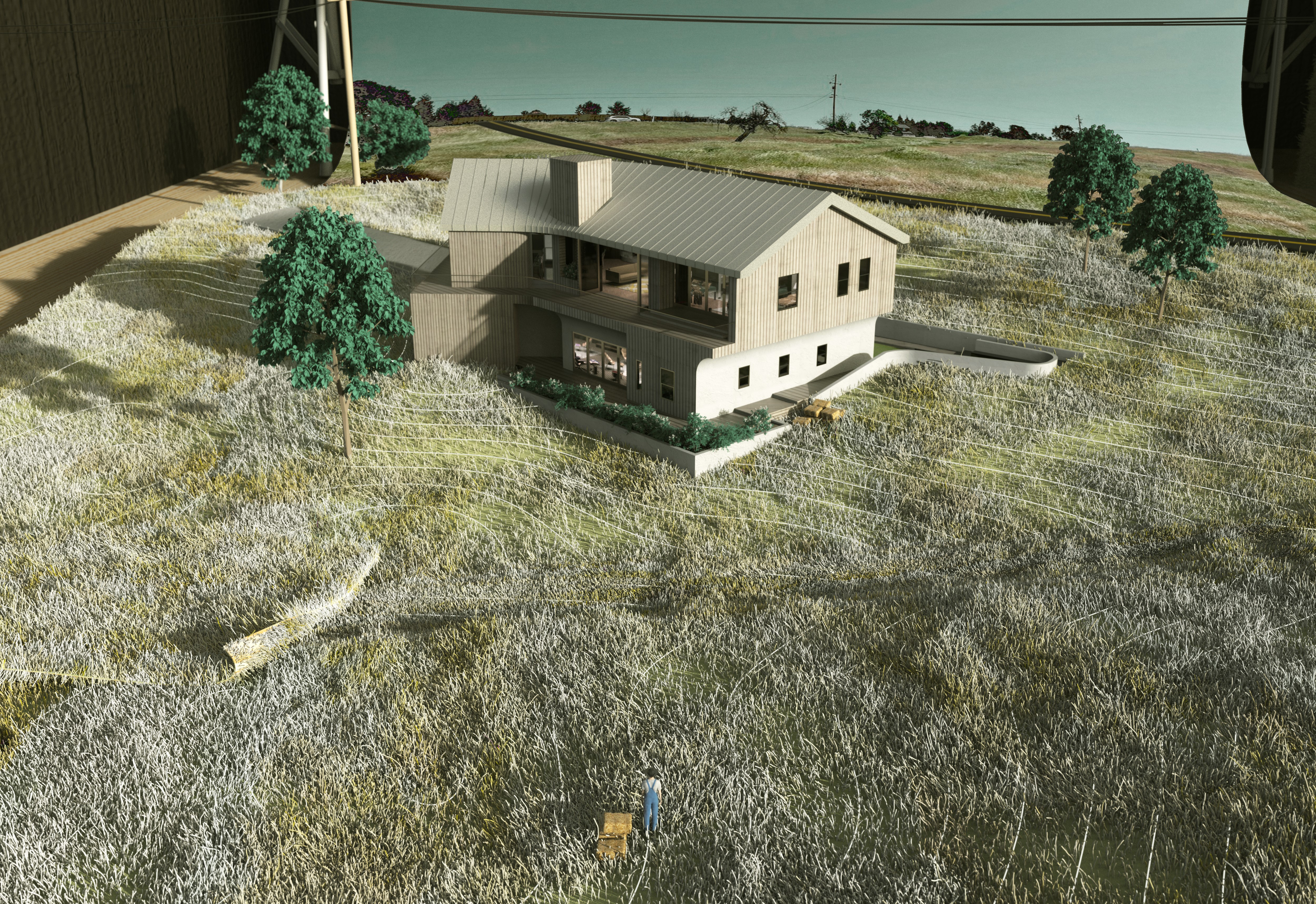 _Current Phase: Design Development
_Expected Construction: Project Terminated
_Surveying by Lodestar Engineering & Surveying, Inc.
_On-Site Wastewater Treatment System Design by Cal State Engineering

Situated on a rural hillside 10 miles south of Ione, California, the Country House is a commission (currently in Design Development) by a private client on a 1.5 acre site with complex topography, natural drainage patterns, and requiring a septic system with an anticipated construction start date in the fall of 2023. As a representational interest, the Country House explores concepts of the American purlieu-- a middle-English term used to describe landscapes which are neither fully cultivated nor completely wild, but rather some enigmatic in-between -- while the formal strategy uses manipulations the conventional elements of then porch, chimney, and roof in an effort to foster an almost familiar quality. Most expressively, the porch is conceived of as a subtractive void carved through the ground floor of the house creating a covered, wrap-thru porch that locates entrances, frames views, and creates the effect of a continuous landscape moving through the house. The white stucco walls of the carved porch contrast the timber façade to reveal the conceptual distinction between a tectonic assembly and a carved, or stereotomic, mass.