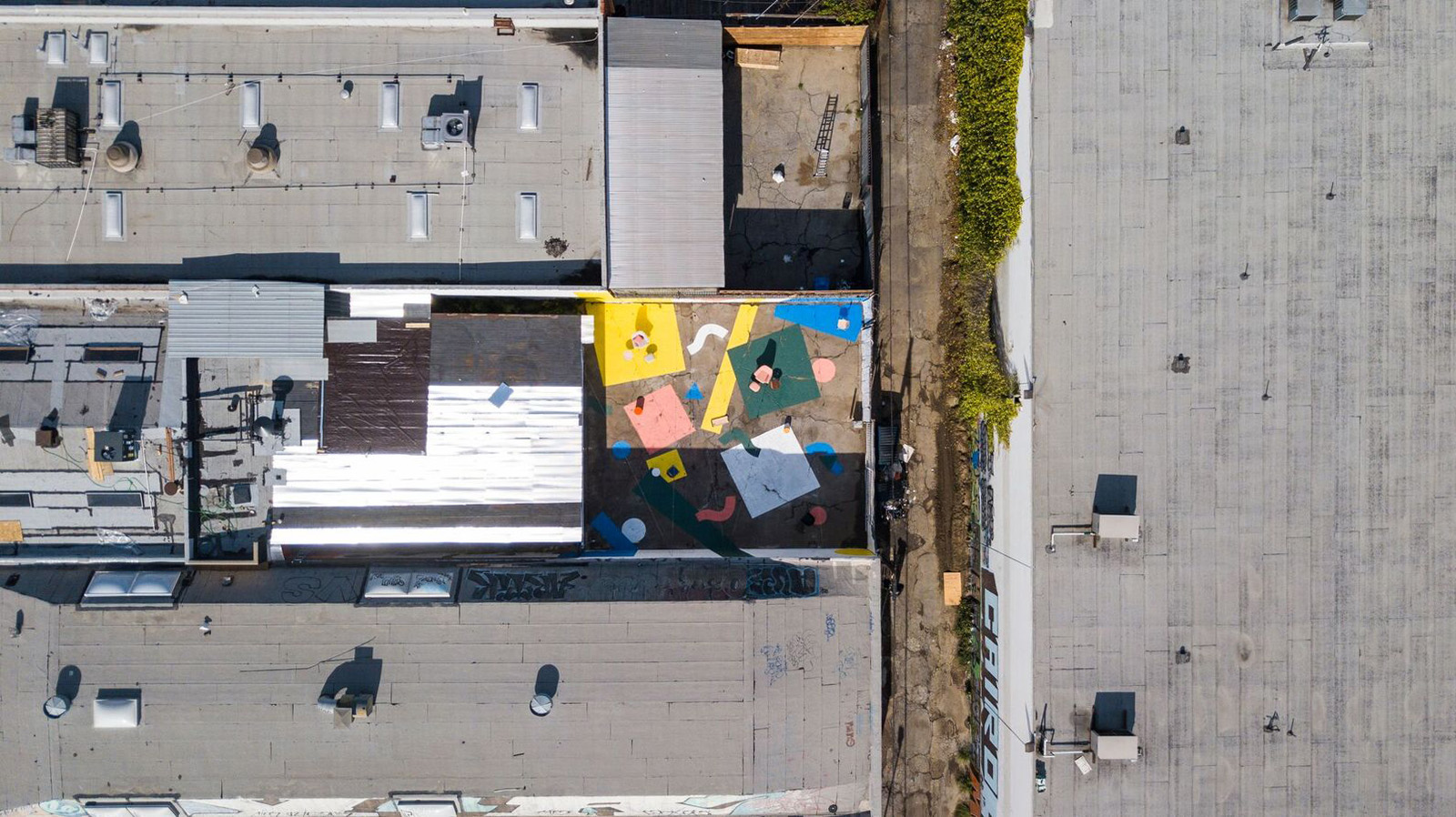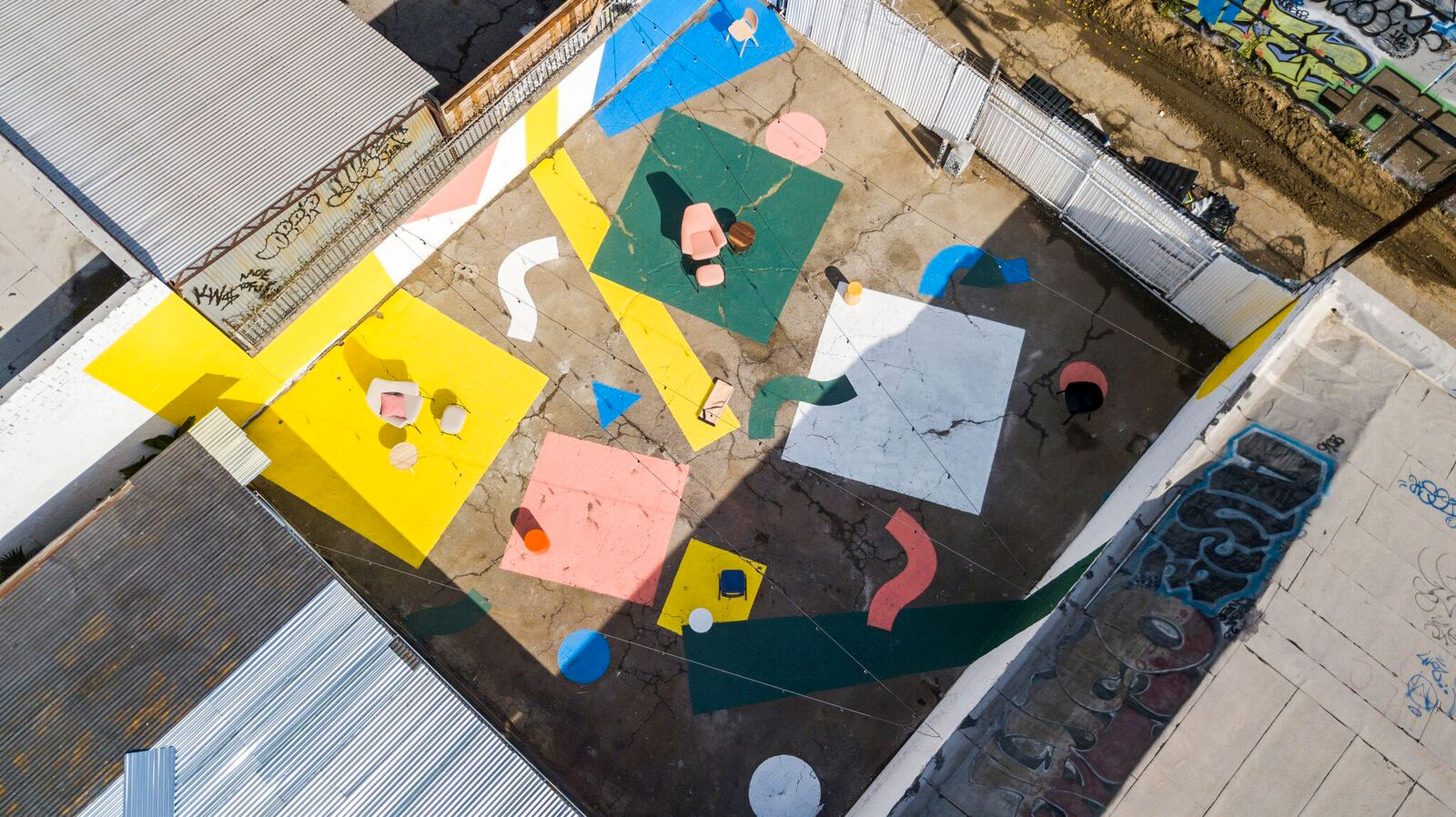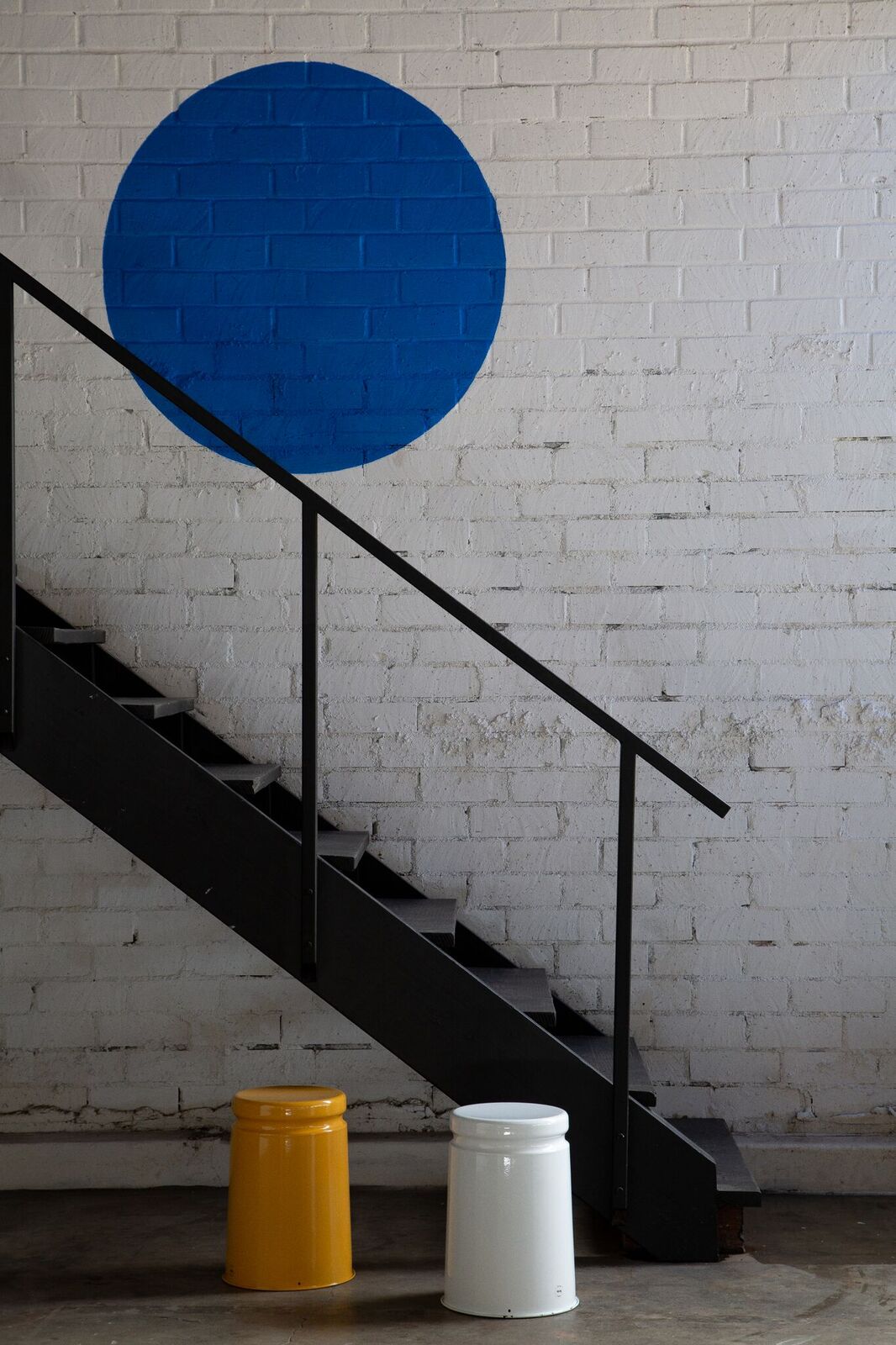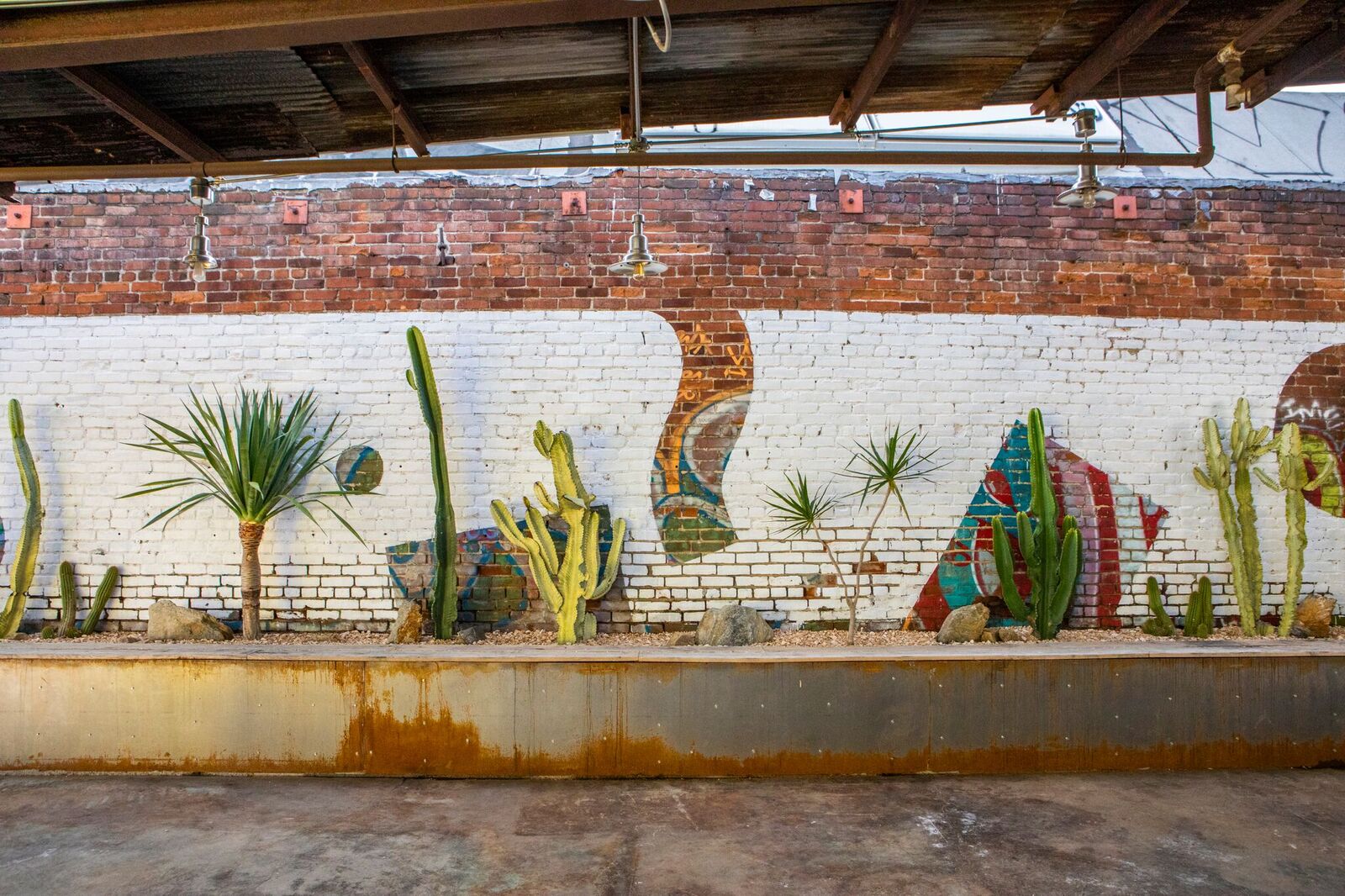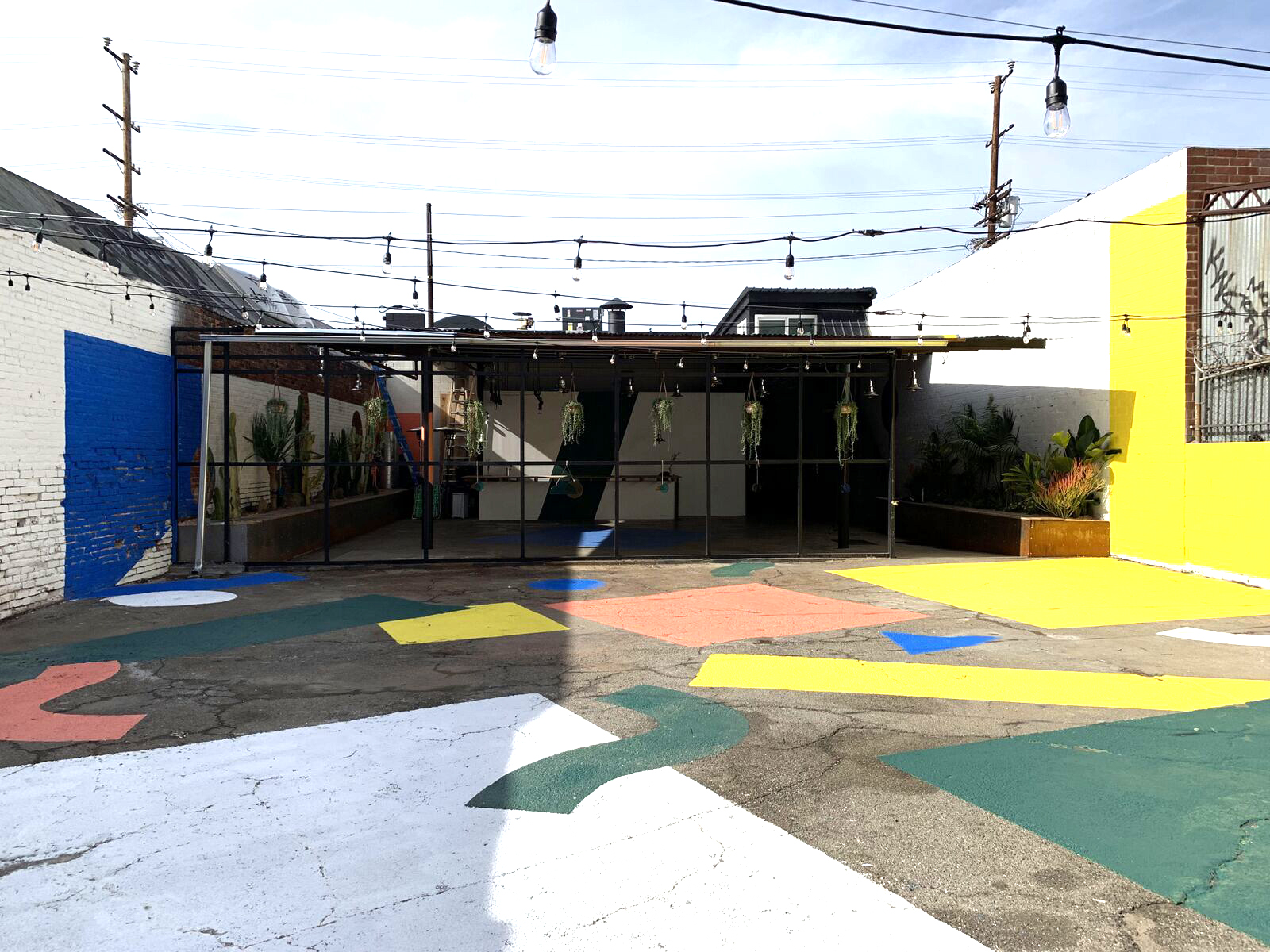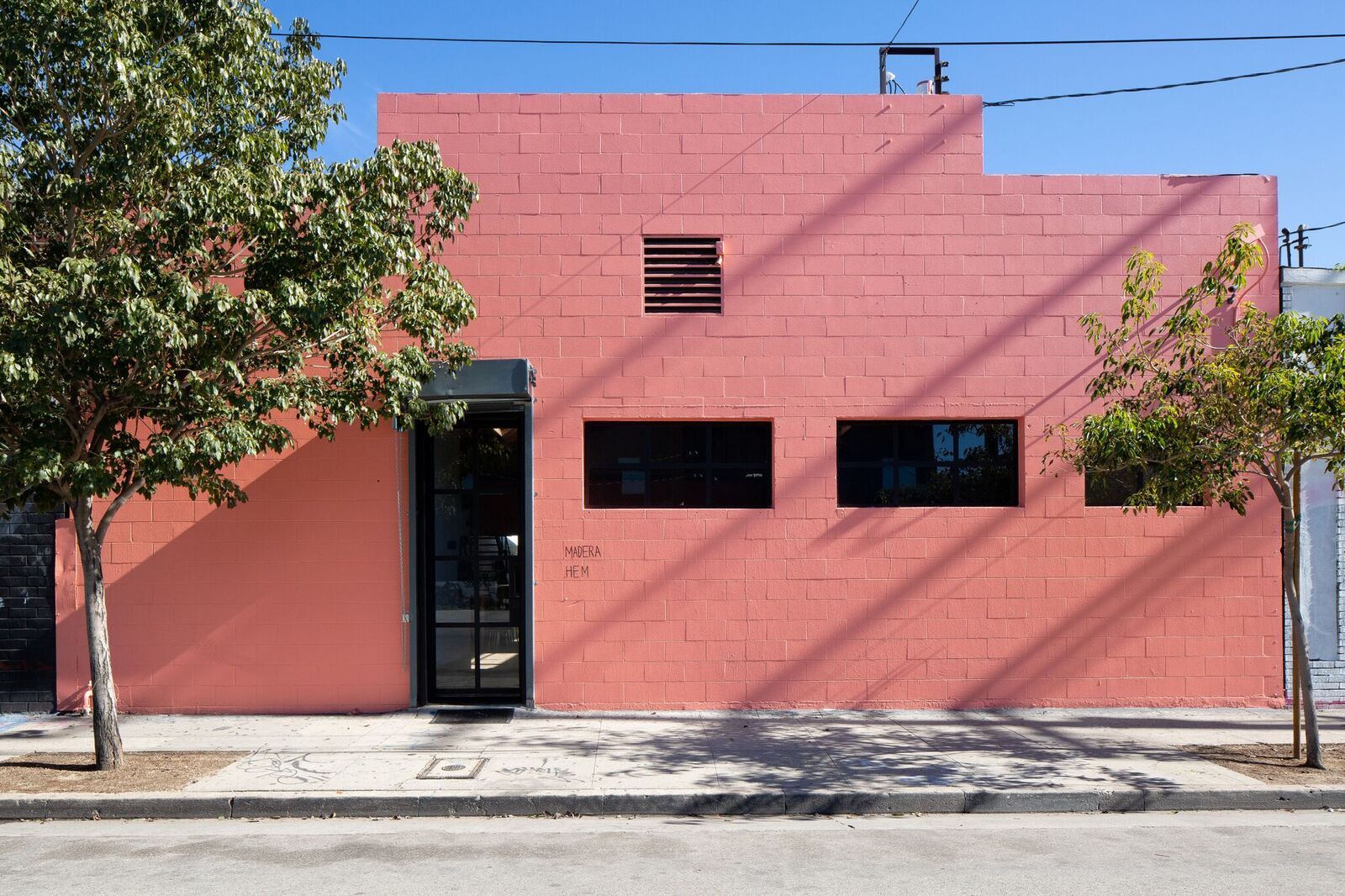 For Swedish furniture brand, Hem's first US Showroom, they desired a new kind of retail plus event space. In collaboration with Madera, Hem commissioned Endemic Architecture to create a site-specific installation in the courtyard space of the new showroom located in Downtown Los Angeles. Confetti Courtyard is a vibrant installation that reimagines the space as layers of architecture, furniture, urban landscape, partying, and social activity.

Hem is widely known for partnering with innovative designers on bespoke products for the home and workspace. Confetti Courtyard, painted directly on the surfaces of the space's floor and walls celebrates the immersive and collaborative nature of Hem's new West Coast headquarters through the layering of colorful graphic shapes that take cues from the Memphis aeshetic. Distributed throughout the courtyard as though they are oversized pieces of confetti, they create a loose organization with discrete spaces that cues visitors to move and interact in particular, nuanced ways. The super-sized confetti graphics wrap up the walls and fold down onto the floors, implying rooms within the courtyard that sponsor social interactions, encourage active mingling, accommodate varied methods of display for future programming, and frame the courtyard as an immersive, colorful environment. Confetti Courtyard sets a uniquely animated backdrop for ongoing programming, activation, and display.

Confetti Courtyard was initiated by THIS X THAT and Hem, designed by Endemic Architecture. Plant selection by PlantProjectsLA. Rainbow Glass by Debbie Bean. Aerial photography by David Salpeter. Images 5, 6, 11, 12 courtesy of THISxTHAT, images 7 and 13 courtesy of Lauren Moore.