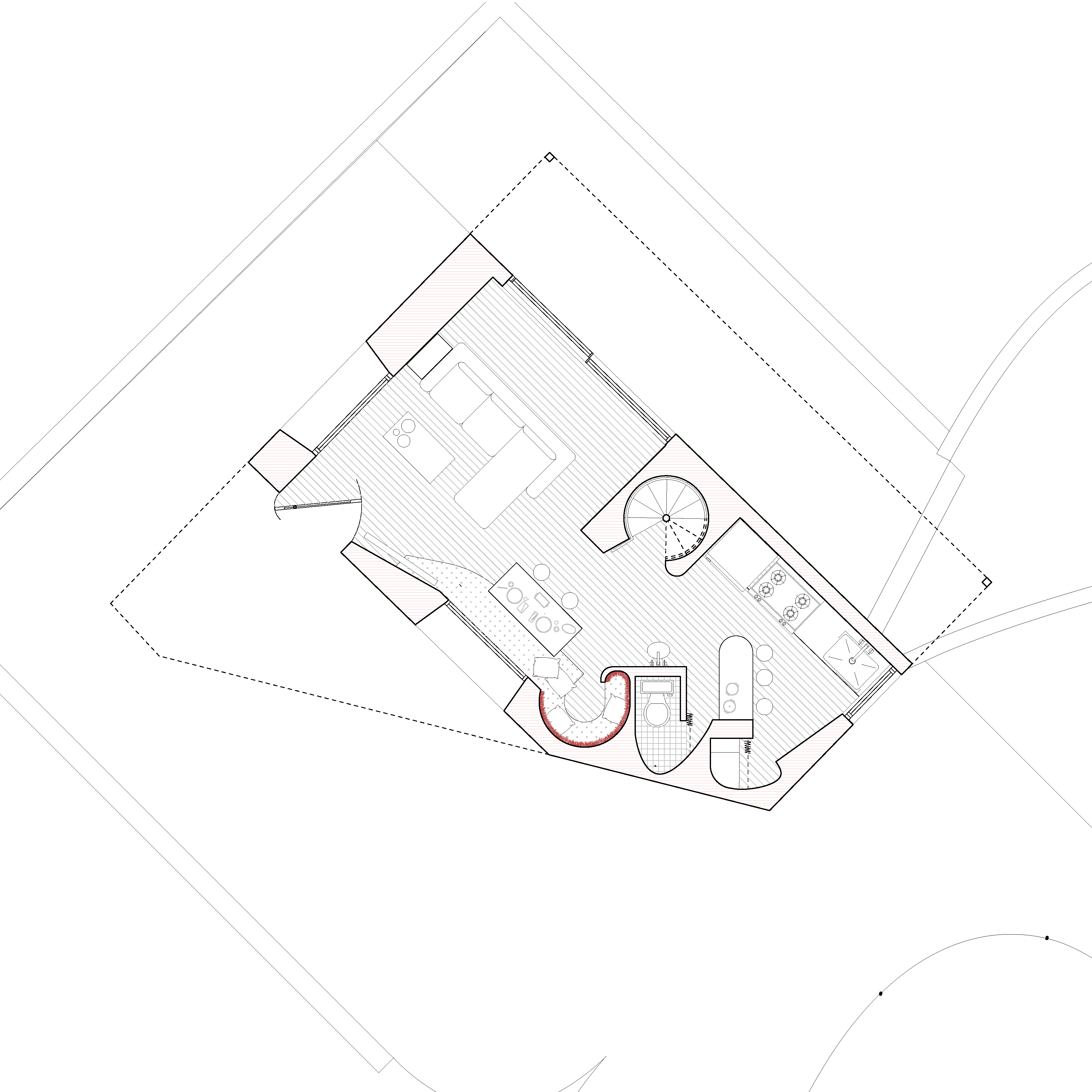 Perhaps no other domestic type is encountered across such a wide range of representational and psychological dramas as the farmhouse. Often evoking an idealistic nostalgia of a "simpler time", the farmhouse simultaneously conjures memories of the hardships endured by rural living. What's more, the farmhouse is equally characterized by the sublime and the horrific. This dichotomy is made cinematically clear when comparing the movie The Wizard of Oz in which the cultural comforts of the farmhouse and its tight-knit familial structure are dreamily upended by an act of nature only to return Dorthy home in an enlightened state, and Alfred Hitchcock's repeated use of the farmhouse as a site of intrinsic fear, such as in Psycho, locating the farmhouse as the uncanny, ruptured familial space of horror fraught with anxiety and urgency. Such representational and psychological multiplicity could be said to arise from the ambiguous relationships between the farmhouse and its rural setting as a double occupation of land at the perimeter of 'cultivation' which can never be fully domesticated, or land called purlieu.

Farmhouses are quintessential objects in a field. In spite of this, farmhouses often maintain surprising obligations to frontality that stands in contradiction to their omni-directional status as an object. In particular, the frontality of a farmhouse typically orients perpendicular to the driveway and parallel to the access road, thus deferring interior order and formal expression to infrastructural imperatives. This frontality is evidenced by the porch, originally conceived of as a functional space for relieving oneself of dirty clothes and shoes after laboring outside and prior to entering the home. However, positioning the porch at the front produces an awkward tension with the spatial order of the interior because the traditional farmhouse is fronted at the interior by the parlor room, which is the most formal room in the house. The parlor room, directly inside the porch, was used for receiving guests, as well as for more rare occurrences such as weddings, funerals, or small public events with living rooms near the middle of the house and kitchens and bathrooms crowded near the rear on the first floor. Because arriving guests would travel the access road and turn down the driveway, the parlor room's position at the front of the house is preemptive of a guest's arrival, setting in sequence an interior order as a relationship to the access road and driveway but creating a spatial drama between the most informal utilitarian space of the exterior and the most formal space of the interior.

Then House No. 4 manipulates, inverts, or otherwise perverts these (and other) received typological histories of the farmhouse, offering new formal and spatial expressions to this old type. More soon....