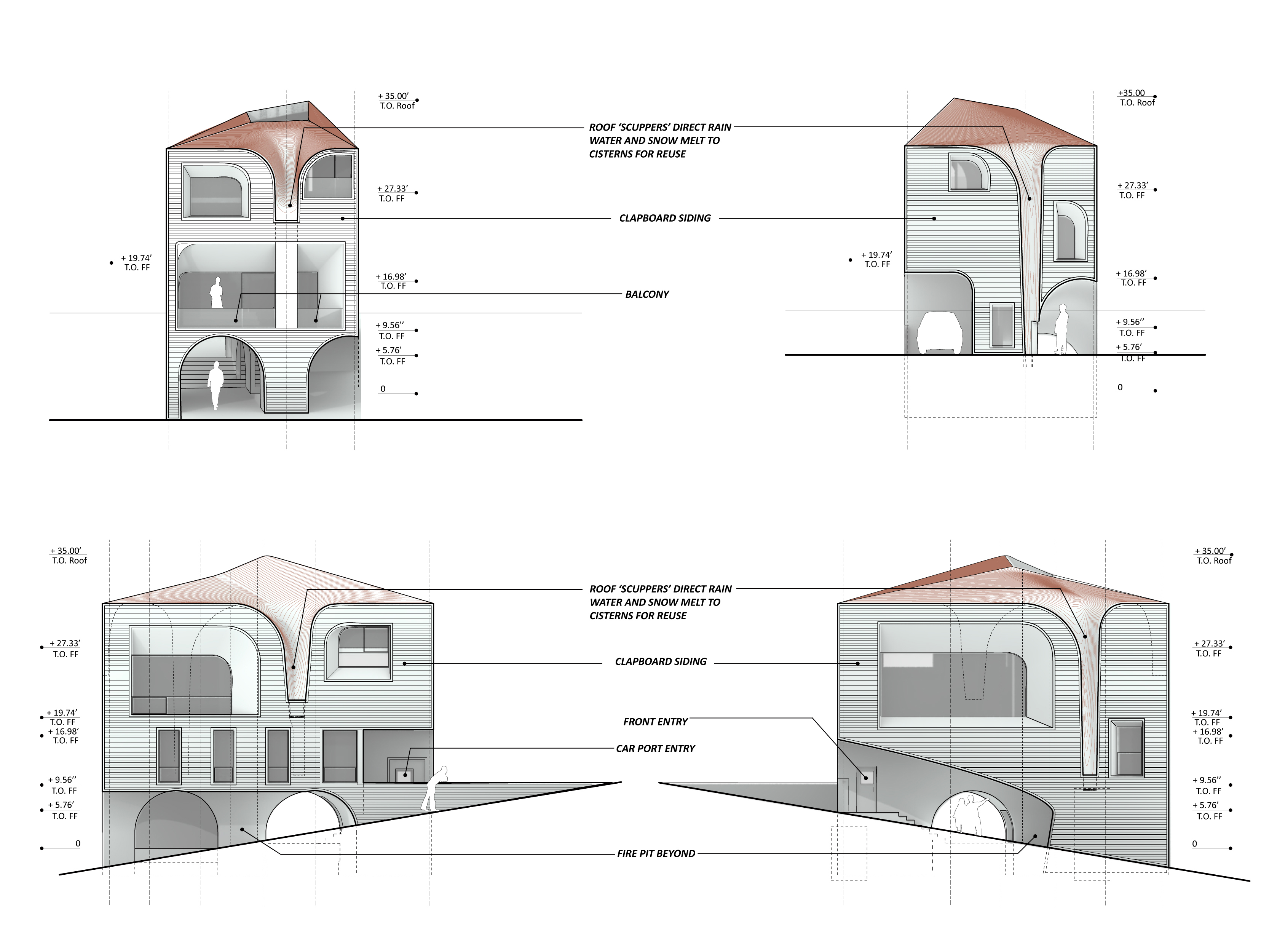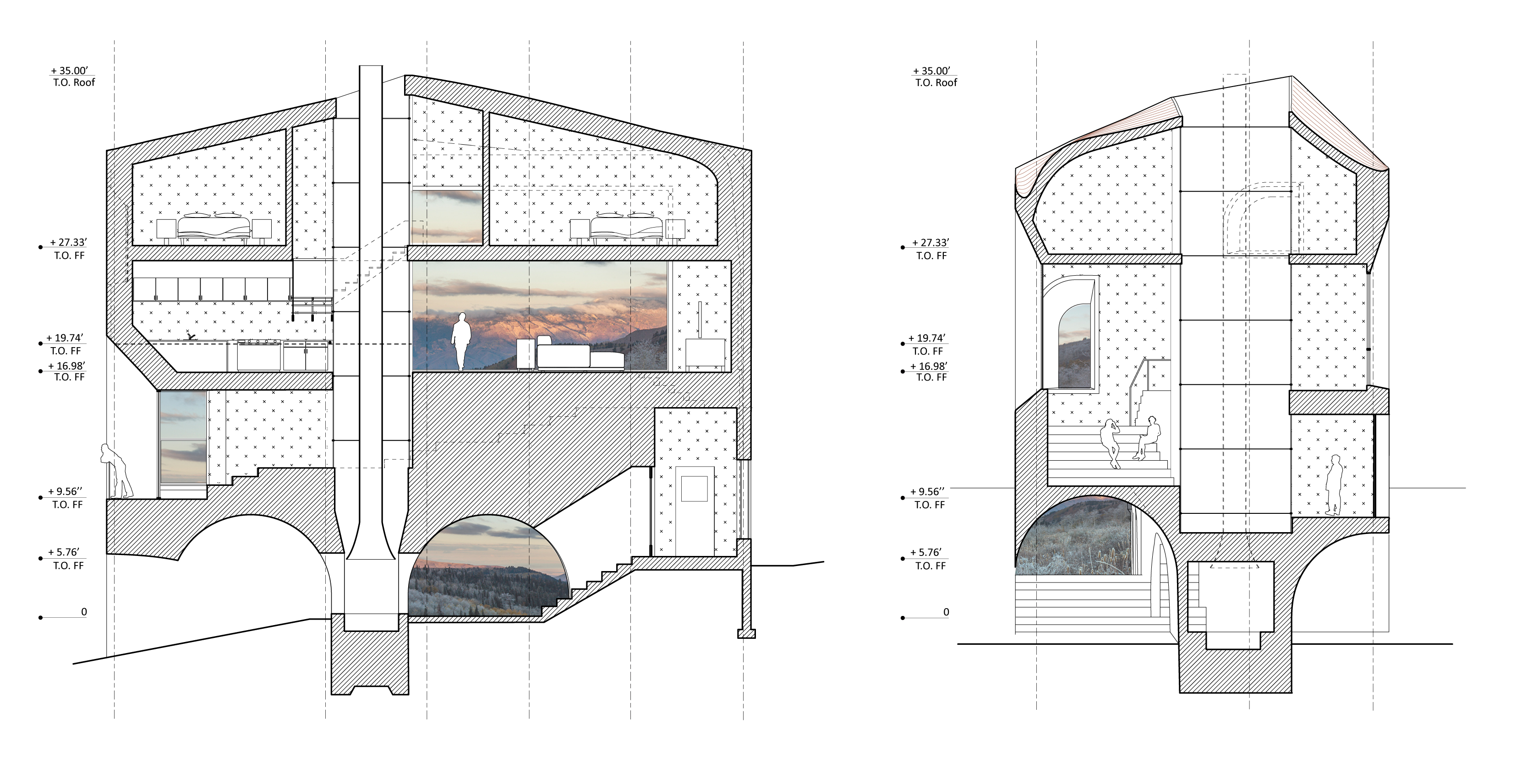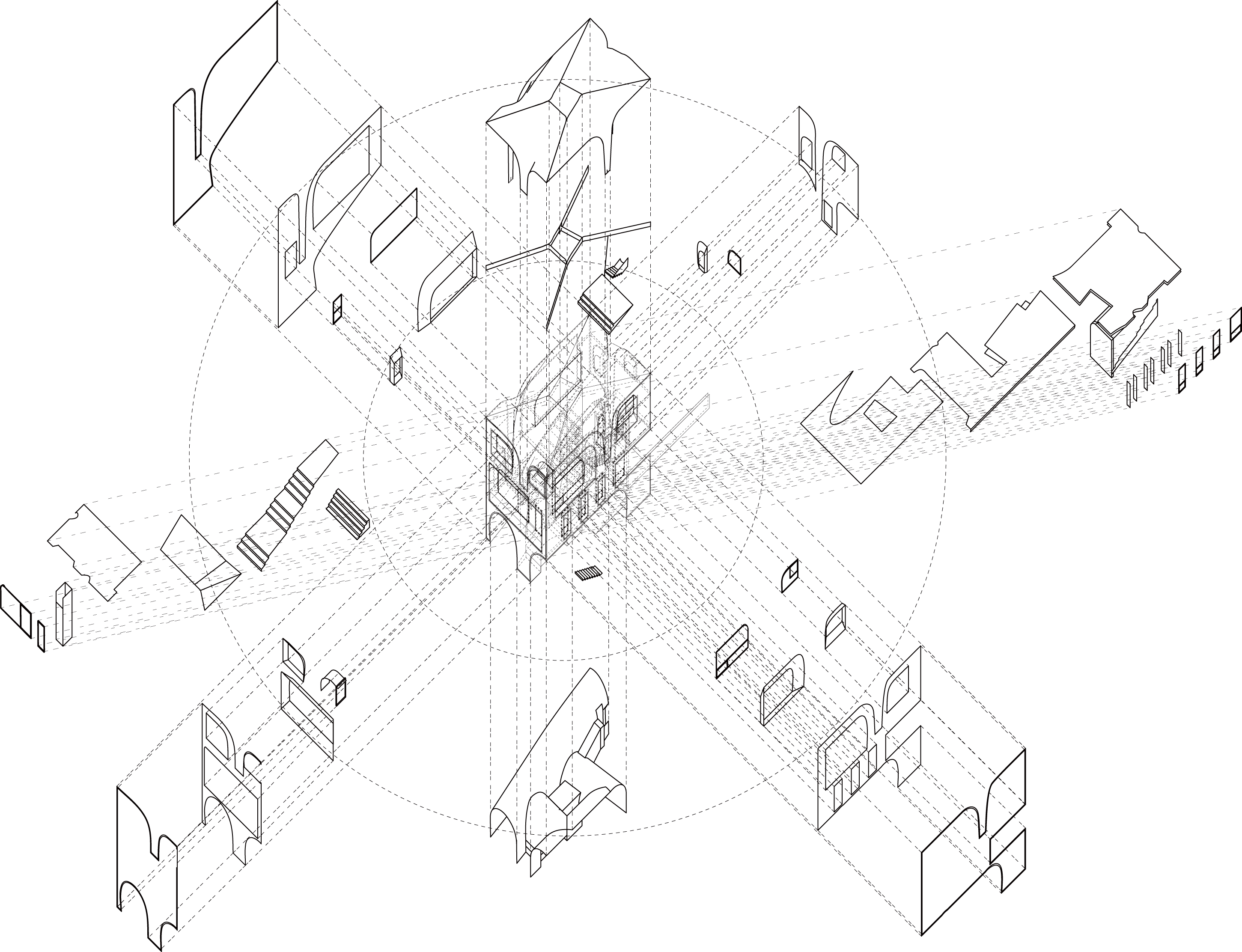 Mountain Cabin No. 01 is a proposal best characterized by the manipulation of three distinct exterior features; the barrel vault, the roof scupper, and the inverted bay window. While this might at first seem to be at odds with the aesthetics of a mountain dwelling, in fact the combination of these elements with this context affords each - dwelling and mountain - to be experienced in unsuspecting ways.

Intersecting barrel vaults where the cabin meets the ground minimize the cabin's physical footprint in the landscape while creating a covered outdoor "porch" with a central fire place for year round use.

Four exaggerated scuppers, one per each side, are manipulated such that they drain water by simultaneously becoming the entire roof and the entire downspout. Like the scuppers, inverted bay windows are highlighted by copper "eye liner", adorning the cabin in a material that will change over time.